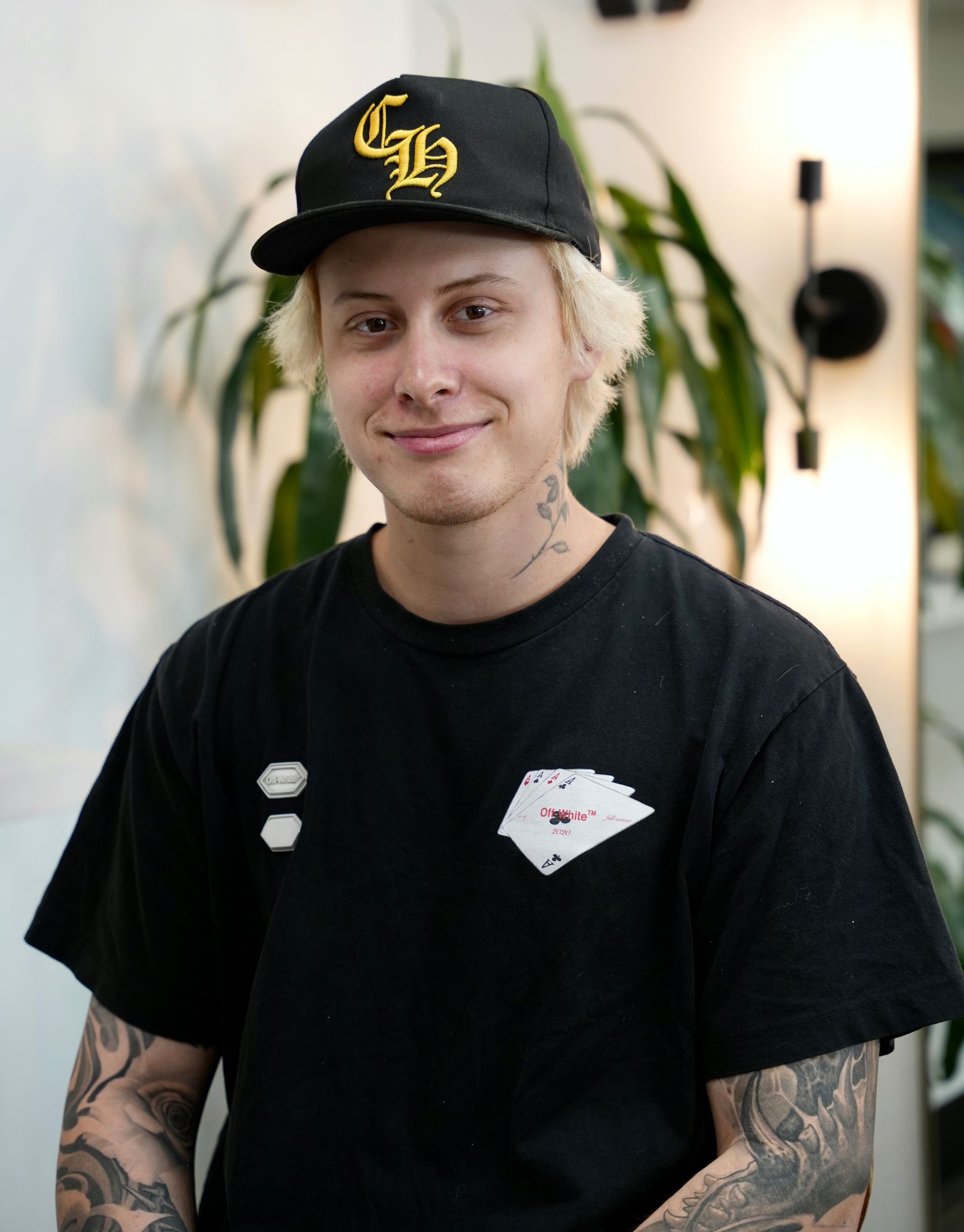 Meet Kyle DeVries, an awesome tattoo artist with 5 years of experience under his belt. He's been into art since he was a kid, always drawing and creating. Instead of going the traditional route after high school, he jumped right into tattooing, learning the ropes from his dad, Mike DeVries. Kyle's all about portrait tattoos and coming up with cool custom designs. He's a whiz with both colors and black and grey ink. Want an amazing tattoo? Reach out today to book a session with Kyle and get inked in his chair!
Ryan Kaplan
May 31, 2023.
Awesome!
Valentina Flores
May 15, 2023.
Me Encanto
Chris Decker
April 5, 2023.
Great shop! Skilled artists, clean shop, fun atmosphere.
Ebony Lynch
April 5, 2023.
This studio is an absolute delight. Always clean, organized and ready for each client despite the challenges the pandemic has caused.Kyle is extremely talented and very creative. I've trusted him with my arm sleeve and I have been super happy about the work. Thank you Kyle!
Silvia Peña
March 24, 2023.
Wonderful customer service friendly and welcoming. Very helpful with our choices made them even better definitely coming back thanks Jim
Christi Cho
March 18, 2023.
My daughter and I called on a mid Wednesday afternoon, we each wanted a tattoo, her a new one and me a cover up. Jim Parchen was willing to take us as walk-ins. He is definitely one of the best artists out there! He helped her find exactly what she wanted and his work on my cover up was beyond my expectations! Jim is meticulous and very detailed. He has a gentle touch, he's comfortable and easy to be around, AND he's quick witted and funny! Our tattoos were on the simpler side but wait until you see some of his other work. Look him up on Instagram@jimparchentattoo. You won't be disappointed in Jim's artistry, I'll be going back to have him add more to my tattoo. I can't wait to hear his ideas! Go see him at MD Tattoo Studio! You won't regret it!
Ryan Craig
January 31, 2023.
Go see Jim! He's awesome and a really cool dude!
Rochelle Trask
May 31, 2022.
MD Tattoo Studio is Amazing I went in there as a walk-in and came out a happy camper Jim is wonderful he has gentle hands I will be going back for my second round. Thank you, MD Tattoo studio for being a wonderful and chill place to go get tatted. A big shout to the owner and staff you guys are Amazing see you soon.
Sara Mincone
May 26, 2022.
Clean. Friendly. Experienced. Fully recommend.